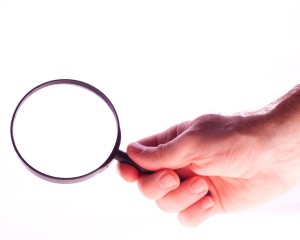 Many people now days are curious about forensic accounting.  This seems to be a new trend that sounds interesting.  A forensic accountant is essentially a financial detective. They usually must have an in-depth knowledge of accounting process in order to detect fraud.  Usually this comes with many years of experience.  But sometimes it is possible for a recent grad to find themselves in this field.
Forensic accounting is very similar to auditing.  An auditor's job is usually to check others' work to make sure that it is in compliance with certain rules.  These rules are more than often the Generally Accepted Accounting Principles.  Occasionally an auditor will find that a process has not been followed or a control has been missed and they will follow up with the person responsible.  Usually this is a minor mistake that the responsible party simply forgot to do or overlooked.  But every now and then you will have a case where the responsible party deliberately caused the problem for personal gain.  This is not only out of compliance with the GAAP but also with the federal law.
A forensic accountant is often asked to audit a case that has been brought to trial.  The forensic accountant will be an expert witness in the art of accounting fraud.  They will be able to find evidence that can prove a financial misconduct has been made.  This is often used to as the main witness in a financial fraud case.
These types of accountants can be found in almost all CPA firms.  The big 4 firms have forensic departments and many smaller firms do as well.  This field has grown into smaller more specific career paths as well.  There could be specialists in insurance claims, personal injury claims, royalty audits, etc.
There are several characteristics that define a good forensic accountant.  Tenacity is one of the major characteristics.  If an accountant does not want to continue to dig deeper to find the answer then they will often get frustrated and give up.  Attention to detail and inquisitiveness are another two characteristics.  With large fraud cases and millions of dollars on the line, this type of mind set must be present.  Also a forensic accountant must be able to communicate their findings.  If you cannot explain what you found then you might as well not have found it.
There are some certifications for this field as well.  One of these is the CFE or Certified Fraud Examiner.  The Association of Certified Fraud Examiners offers this license.  A successful candidate must pass a 4 part examination; they must have a bachelor's degree and 2 years of experience.  The AICPA (American Institute of Public Accountants) has a CFF or Certified in Financial Forensics subject matter expertise. This is a credential that is granted only to CPAs.  The candidate must demonstrate exception skills and experience in the field before being awarded this credential.
In general forensic accountants are compensated well.  This is a growing field and as financial crooks get smarter, forensic accountants will get paid more.  Currently the salaries range from the low 100k to upper 50k, depending on location and experience.